Diesel Truck Mechanic Job
Hello,
We are looking for a Truck Mechanic that Provides support for the vehicle maintenance department by diagnosing and troubleshooting mechanical problems and repairing subsequent problems.
Salary
$25 - $43 an hour based on experience - Full-time
Diagnose and repair trucks, Desil, trailers and cars using diagnostic tools.
Lift heavy parts such as wheels, tires, brake drums, batteries, springs, etc.
Perform vehicle preventive maintenance
Operate equipment when troubleshooting and testing when repairs are made.
Keep accurate records of repairs and inspections
3+ Years of Truck Mechanic Experince
1+ Years in Diagnostics
Possess own tools to perform assigned tasks
Ability to diagnose and repair diesel engines and electrical systems
Working knowledge of suspension systems, steering, brakes, HVAC and preventative maintenance
Process strong troubleshooting skills and ability to interpret manuals diagnostic tools
Ability to read and understand service manuals, schematics and instructions
Knowledge of D.O.T. regulations Skilled in proper and safe procedures associated with vehicle repairs.
Ability to work well with others and at times with minimal supervision.
401(k) with match
Dental insurance
Health insurance (100% employer covered)
Life insurance
Paid time off
Parental leave
Professional development assistance
Relocation assistance
Vision insurance
Tier2Tek Staffing - Direct Hire
(720) 722-2385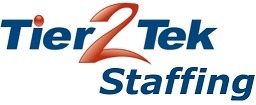 434 E Rich St, Columbus, Colorado, 43215, USA